Please visit my Research and Projects Pages to see the detailed list of my completed and ongoing works.
(My research interests in form of a venn diagram)
Recent Updates
Our SGI project on Correspondence Synchronization has been featured in MIT EECS homepage. Read the article here!
"Embodied Graph Analytics" has been directly accepted to CHI '22 as one of the top 12.5% papers!
"Review4Repair: Code Review Aided Automatic Program Repairing" is published in the Journal: Information and Software Technology. Preprint
Attended UIST 2021 as a Publicity SV (see blog post ) and SGP 2021, SIGGRAPH 2021, SCA 2021 conferences as a general attendee
Report published on my ongoing work of novel view synthesis
Preprint published on - "Static and Animated 3D Scene Generation from Free-form Text Descriptions". We show how to create 3D scenes from text!
Other than research, I am deeply fascinated by upcycling (which is creative reuse of waste to make crafts. See my artworks in the upcycling page.) My love for upcycling and computer science excites me to think of machines that have human-level creativity and exciting ways to advance education and art - which is one of the main motivations of my works. 🎨 💻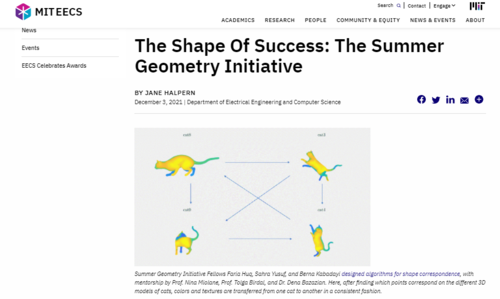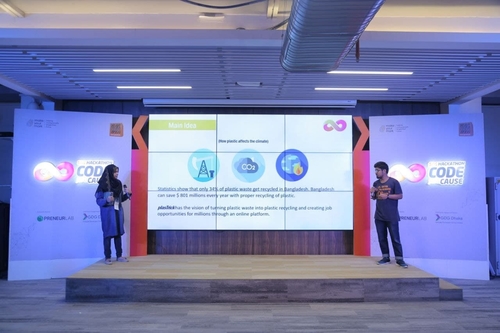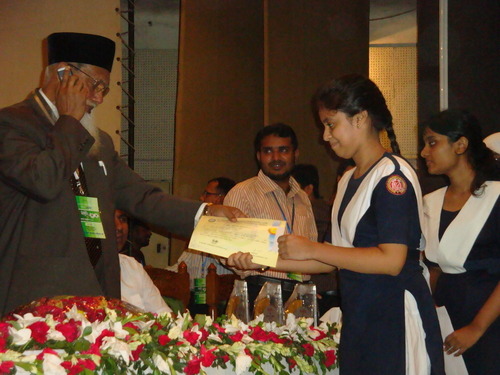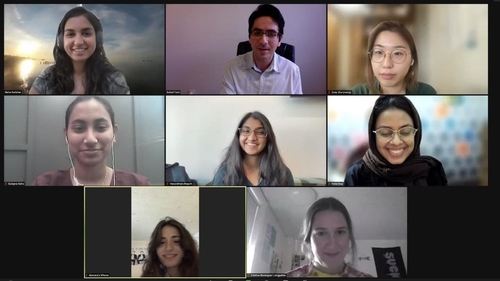 Our SGI Project on Functional Map Synchronization featured on MIT EECS website.
I love to take part into outreach and volunteer activities. I deeply care about encouraging more women in the field of Computer Science and Engineering. As a member of BWCSE (Bangladeshi Women in Computer Science and Engineering), I actively engage in mentoring my fellow junior students in their academic and research activities. In my free-time, I enjoy reading webtoons.